---
St. Stanislaus Kostka, Pray for Us!
Fest Day, November 13th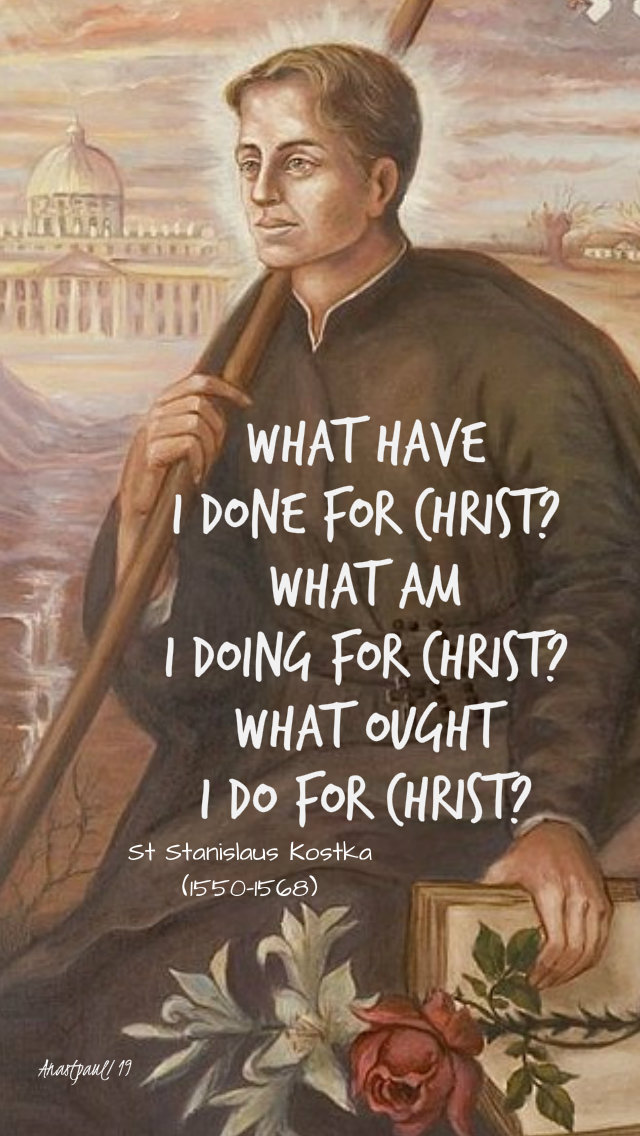 Plenary Indulgence all month of November!
The Apostolic Penitentiary "confirms and extends for the entire month of November 2021—it allows the faithful to gain plenary indulgences for the souls in purgatory by visiting a cemetery on every day in November and praying for those who have died; normally, the indulgence is limited to the first eight days of the month.
A second plenary indulgence is also established for the day of the commemoration of the faithful departed, All Souls' Day, November 2. The current decree allows the faithful to obtain that indulgence for the benefit of the deceased on any day of November, at their choice.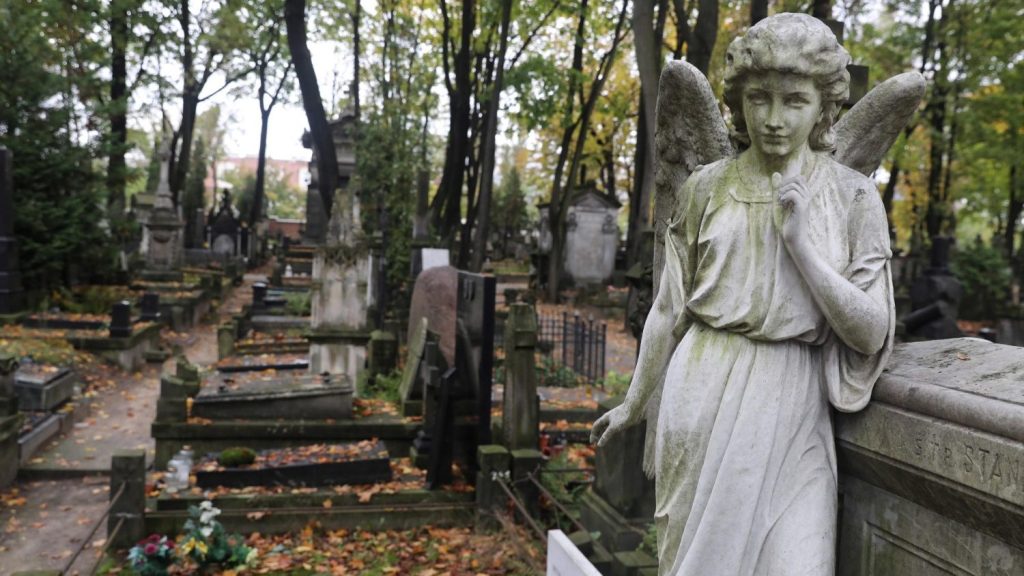 How to Obtain Plenary Indulgence:
1. Visit a cemetery and pray for the deceased
+ do sacramental confession, Eucharistic communion and pray for the intentions of the Holy Father
2. Visit a church or oratory and pray the "Our Father" and the "Creed"
+ do sacramental confession, Eucharistic communion and pray for the intentions of the Holy Father
OR IF you are among the elderly, the sick or cannot leave the house due to government restrictions
3. Recite pious prayers** for the dead before an image of Jesus or the Blessed Virgin Mary or do a work of mercy by offering to God the pains and hardships of your life
+ Detach from sin and resolve to accomplish as soon as possible: sacramental confession, Eucharistic communion and prayers for the intentions of the Holy Father
** Pious prayers include:
• Lauds and Vespers of the Office of the Dead
• Marian Rosary
• Divine Mercy Chaplet
• meditation on any of the following: Mt 5:1-12a; Mt 25:1-13; Mk 15:33-39; Lk 24:13-35; Jn 6:51-58; Jn 14:1-6
IMPORTANT ANNOUNCEMENT!
We are OPEN to NORMAL operation
of  weekday and weekend masses.
---
St Stanislaus Kostka Rochester NY set up YouTube Channel to help wider audience join in prayer!
Click on the icon or follow the link https://www.youtube.com/channel/UCuHemE0-CsHYU97qdN6HJ9g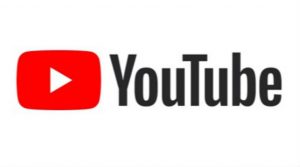 Parish Office will be working on limited basis. Hours and staffing is affected by the recent developments due to fast changing restrictions in order to stop the spread of the Covid-19 virus. 
Fr. Roman can be reached directly in case of immediate emergency via email:
fr.roman.caly@dor.org or cell phone (585) 705-7142.
Any administrative / secretarial questions can be directed to
magdalena.wnuk@dor.org or via office phone number Tuesday – Friday 9am to 1pm @ 585 467-3068
---

Mission Statement
St. Stanislaus  Kostka Parish is a community dedicated to proclaiming the Gospel of Jesus Christ as taught by the Roman Catholic Church through the Word, Sacraments and Service while preserving and sharing the cultural roots of the Parish.
---
;00