Registration for religious education classes, first reconciliation & communion classes, and confirmation sessions are now due.
Forms are available below – click on the icon –  on the bulletin boards, will be mailed or emailed upon request.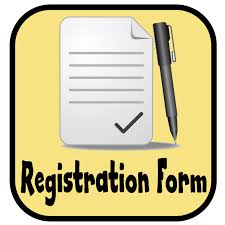 FF Registration 2020-2021
Please see the bulletin for additional details or contact Pam Moore

pdaskawicz@yahoo.com
with questions regarding faith formation programs.
---

ST. STANISLAUS KOSTKA R.C.I.A.  FOR 2020-2021
The Rite of Christian Initiation for Adults (RCIA) is the process that came out of the Second Vatican Council, which brings new members into the Catholic Church. Based on the model used by early Christian communities, it is a time of inquiry, instruction, faith sharing, discernment and spiritual formation with the St. Stanislaus community. Various members of the church community assist with the process, and it extends over several months.
If you, or someone that you know, is:
A person who has not been baptized and would like to learn more about the Catholic faith with the possibility of becoming Catholic…..or
A baptized Christian of another denomination who would like to learn more about and possibly join the Catholic Church…..or
A baptized Catholic who has never received First Eucharist or Confirmation and would like to complete their sacraments…..or
A child over 7 who has never been baptized OR has been baptized in another Christian faith OR has been baptized Catholic and has never received Catholic instruction
…..then RCIA may be the process for you as it offers an experience of support and guidance while you discover how God is working in your life.
We will be holding two informational meetings for the upcoming 2020-2021 session on:
WEDNESDAY, SEPTEMBER 23, 2020 @ 6:30 PM in the Religious Education building
-AND-
TUESDAY, SEPTEMBER 29, 2020 @ 6:30 PM in the Religious Education building
You need attend only one of these informational meetings.
For more information, please contact:
Deacon Don Eggleston
deacon.don.eggleston@gmail.com 
---
*June 6th, 2020 Important Announcement*
To all our dear parishioners:
Recent changes in phase II opened the churches to its 25% capacity.
Our St. Stanislaus Kostka Church can hold over 700 people, but taking into consideration placements in
regards to social distancing / amount of pews, rows – it has been decided that 80 families are welcome for
Saturday Holy Mass at 4pm, Sunday Holy Mass at 9am in English and 11am in Polish.
We are required to apply all the measures such as sanitizers, masks and distance between families.
Blessings,
Fr. Roman
We are eagerly awaiting to see you all at Holy Masses, but your health is at most priority!
---
St Stanislaus Kostka Rochester NY set up YouTube Channel to help wider audience join in prayer!
Click on the icon or follow the link https://www.youtube.com/channel/UCuHemE0-CsHYU97qdN6HJ9g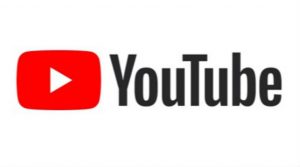 Parish Office will be working on very limited basis. Hours and staffing is affected by the recent developments due to fast changing restrictions in order to stop the spread of the Covid-19 virus. 
Fr. Roman can be reached directly in case of immediate emergency via email:
fr.roman.caly@dor.org or cell phone (585) 705-7142.
Any administrative / secretarial questions can be directed to
magdalena.wnuk@dor.org or via office phone number Tuesday – Friday 9am to 1pm @ 585 467-3068
---

Mission Statement
St. Stanislaus  Kostka Parish is a community dedicated to proclaiming the Gospel of Jesus Christ as taught by the Roman Catholic Church through the Word, Sacraments and Service while preserving and sharing the cultural roots of the Parish.
---