Our Parish CMA campaign update – February 2021
Akcja CMA – na bieżąco
The CMA Campaign of our Parish has currently collected $36,705 in donations which is 78% of our Parish goal of $47,315.   We sincerely would like to thank all of those that have donated to date.  But we would also like to point out to those who have not donated to the CMA yet that we currently have a shortfall of our goal of over $10,000.  This shortfall will need to be covered by our church if our goal is not met, so we are asking for your help.  Please consider a pledge of support.  You can pledge today and pay by May.  A pledge or regular donation can be made to CMA by using the CMA form/envelope that was sent out.  Additional copies are available from the CMA signs near the exits of the church.  You can also pledge or donate online on the Diocese website (www.dor.org).  Please join us in helping to reach our goal this year and submit your pledge or donation soon.  Thank You and God Bless You!
Akcja zbierania pieniędzy na rzecz CMA aktualnie osiągnęła sumę $36,705. Jest to 78% wyznaczonego naszej parafii celu, który w tym roku wynosi $47,315. Bardzo dziękujemy wszystkim ofiarodawcom, którzy już mieli okazję dołączyć do naszej akcji. Do osiągnięcia celu brakuje nam $10,000. Bardzo prosimy o pomoc w wyrównaniu tej różnicy. Proponujemy aby zadeklarować ofiarę teraz, a wpłatę pieniędzy dokonać później.  Można to zrobić aż do maja. Aby złożyć deklarację ofiary na CMA, należy użyć kopert przesłanych pocztą z diecezji. Dodatkowe koperty są dostępne przy wejściach do kościoła. Wpłat można też dokonać używając strony diecezji w Rochester (www.dor.org). Jeszcze raz serdecznie prosimy o włączenie się do naszej akcji w osiągnięciu celu! Bardzo dziękujemy! 
Bóg zapłać!
IMPORTANT ANNOUNCEMENT!
We are OPEN to NORMAL operation
of  weekday and weekend masses.
Church capacity (~700 people) is limited to 50%.
[ Feb 1st, 2021]
Of course social distancing and masks are a must!
Thank you!
---
St Stanislaus Kostka Rochester NY set up YouTube Channel to help wider audience join in prayer!
Click on the icon or follow the link https://www.youtube.com/channel/UCuHemE0-CsHYU97qdN6HJ9g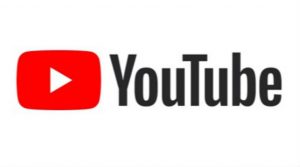 Parish Office will be working on limited basis. Hours and staffing is affected by the recent developments due to fast changing restrictions in order to stop the spread of the Covid-19 virus. 
Fr. Roman can be reached directly in case of immediate emergency via email:
fr.roman.caly@dor.org or cell phone (585) 705-7142.
Any administrative / secretarial questions can be directed to
magdalena.wnuk@dor.org or via office phone number Tuesday – Friday 9am to 1pm @ 585 467-3068
---

Mission Statement
St. Stanislaus  Kostka Parish is a community dedicated to proclaiming the Gospel of Jesus Christ as taught by the Roman Catholic Church through the Word, Sacraments and Service while preserving and sharing the cultural roots of the Parish.
---
;00