October devotions at St. Stanislaus Kostka Church – Holy Rosary prayers will take place
Tuesdays to Thursdays after 5:30pm and Friday before 6pm Holy Masses.
The month of October is dedicated to the Holy Rosary. According to an account by fifteenth-century Dominican, Alan de la Roch, Mary appeared to St. Dominic in 1206 after he had been praying and doing severe penances because of his lack of success in combating the Albigensian heresy. Mary praised him for his valiant fight against the heretics and then gave him the Rosary as a mighty weapon, explained its uses and efficacy, and told him to preach it to others.
"Since the prayers of the Rosary come from such excellent sources — from Our Lord Himself, from inspired Scripture, and from the Church — it is not surprising that the Rosary is so dear to our Blessed Mother and so powerful with heaven.
"If we consider the power of the Rosary as seen in its effects, we find a great abundance of proofs of its wonderful value. Many are the favors granted to private individuals through its devout recitation: there are few devoted users of the Rosary who cannot testify to experiencing its power in their own lives. If we turn to history, we see many great triumphs of the Rosary.
"Today, when dangers far greater than those of the ancient world threaten not only Christianity but all civilization, we are urged by our Blessed Mother to turn again to the Rosary for help. If men in sufficient numbers do this, and at the same time carry out the other conditions that she has laid down, we have the greater reason for confidence that we will be delivered from our dangers." — Mary in our Life by Fr. William G. Most
The Mysteries of the Rosary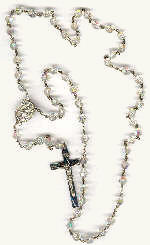 Until about the 15th century hundreds of mysteries were part of the Rosary devotion then the 15 mysteries that we know today were definitively fixed as "the Mysteries of the Rosary." Pope John Paul II, in his encyclical, Rosarium Virginis Mariae, in 2002 added the five Luminous Mysteries.
Through the meditations of the complete Rosary one recalls and has impressed on his mind, the Popes tell us, "the chief mysteries of the Christian religion," "the mysteries of our Redemption," "the great mysteries of Jesus and His Mother united in joys, sorrows, and triumphs." The twenty mysteries are divided into four equal groups, known as "The Joyful," "The Sorrowful," "The Glorious," and "The Luminous Mysteries."
                Click here to learn:  How to pray the rosary
---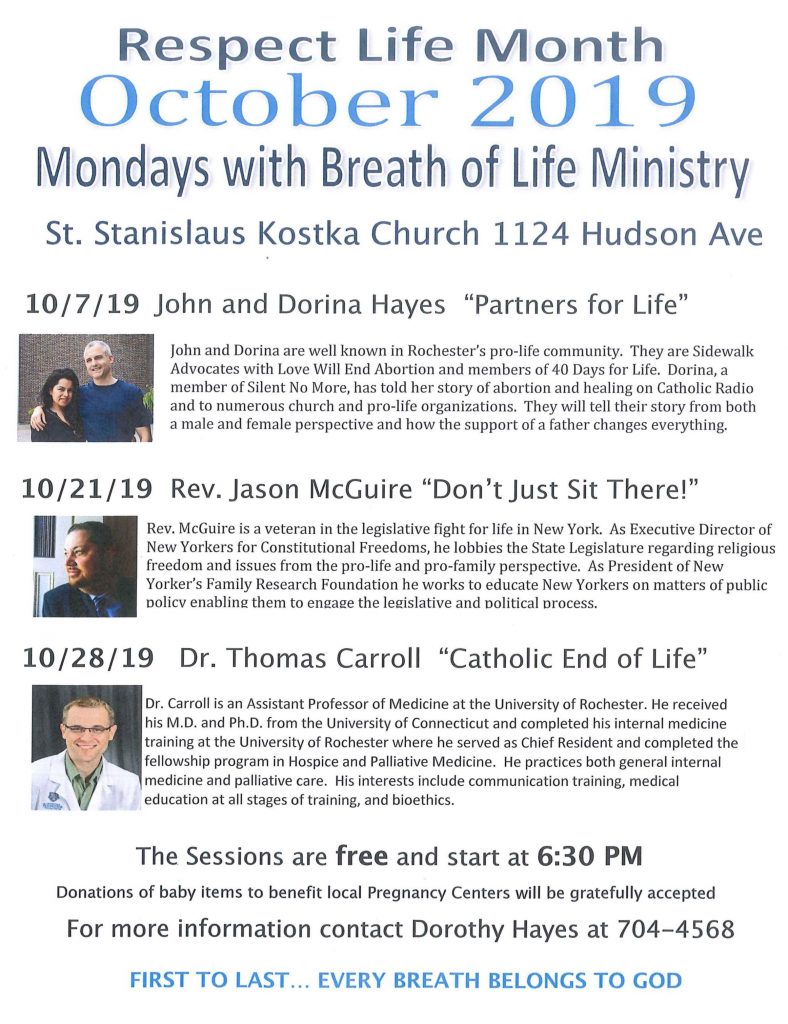 ---

Mission Statement
St. Stanislaus  Kostka Parish is a community dedicated to proclaiming the Gospel of Jesus Christ as taught by the Roman Catholic Church through the Word, Sacraments and Service while preserving and sharing the cultural roots of the Parish.
---