May 31st, 2020
Due to the recent changes in legislature by New York State Government places of worship are allowed to open its doors to the public (all sanitation/social distance & masks are required),
however no larger than 10 people gathering.
Our Sunday Holy Masses include 5 people  (priest, deacon, lector, organist and media person) that only leaves 5 spots to fill. It has been decided that at this moment only a family/person of the deceased for whom is the Holy Mass offered will have the priority to be present. Entry only from the courtyard side, exit to St. Stanislaus Street.
We are eagerly awaiting to see you all at Holy Masses, but your health is at most priority!
Live Streaming of Sunday Masses will continue on both platforms: Facebook and YouTube for your convenience.
Every SUNDAY Holy Mass
Live broadcast on Facebook and YouTube
(until we are able to reopen) 
9:00 am in English  &  11:00 am in Polish 
(Use the links below)
---
St Stanislaus Kostka Rochester NY set up YouTube Channel to help wider audience join in prayer!
Please subscribe in order for us to transmit LIVE next week! We need at least 100 subscribers to do a live broadcast. Please share!
Click on the icon or follow the link https://www.youtube.com/channel/UCuHemE0-CsHYU97qdN6HJ9g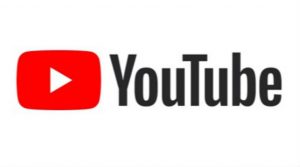 We are almost there! We are currently at 95% of our goal
Please contribute by the end of May!
Click on the image below to be redirected to CMA.

Parish Office will be working on very limited basis. Hours and staffing is affected by the recent developments due to fast changing restrictions in order to stop the spread of the Covid-19 virus. 
Fr. Roman can be reached directly in case of immediate emergency via email:
fr.roman.caly@dor.org or cell phone (585) 705-7142.
Any administrative / secretarial questions can be directed to
magdalena.wnuk@dor.org or cell phone (585) 957-6682.
Statement from Bishop Salvatore R. Matano to the Faithful Regarding COVID–19, the Coronavirus Disease, and the Suspension of Public Masses in the Diocese of Rochester 
Due to growing concerns, ongoing medical advice, as well as continuing local and state government              restrictions in social settings to limit the rapid spread of the Coronavirus, COVID-19,                                        all public Masses in the Diocese of Rochester are suspended until further notice,                             effective immediately, starting March 16, 2020.
---

Mission Statement
St. Stanislaus  Kostka Parish is a community dedicated to proclaiming the Gospel of Jesus Christ as taught by the Roman Catholic Church through the Word, Sacraments and Service while preserving and sharing the cultural roots of the Parish.
---