Isiah 9: 1-2 The people who walked in darkness
have seen a great light;
Upon those who lived in a land of gloom
a light has shone.
You have brought them abundant joy
and great rejoicing;
They rejoice before you as people rejoice at harvest,
as they exult when dividing the spoils.
Every Christmas at midnight Mass we read a few verses from chapter 9 of Isaiah about the nation walking in darkness. I think this passage is very fitting to our reality of the pandemic in which we are living now. When we don't see other peoples' faces on a day-to-day basis, we can't shake hands or greet and hug. When the other person can be a potential source of disease for us and when we experience restrictions and many problems associated with it. Like any time, it is also an opportunity to sacrifice and do good and share oneself: your talents, time and financial support with those in need.
In the city where I was born, there is a saying "I kiss your hands". With gratitude, I kiss the hands of those who try to give some light and hope to all the sick fighting for their lives, all those in need. Those who risk themselves for another person every day, who in the darkness of the pandemic see the light and carry hope that it will one day end.
For this very unusual Christmas holidays, beloved parishioners and guests, receive the warmest wishes: graces from meeting the Newborn Child Jesus, health of the soul and body, the light of Hope that Jesus gives us. So that, despite of the night, the Child Jesus increase our joy so that we can share ourselves and rejoice at yet another Christmas. Hope, Serenity and Optimism and just happiness for you, your families and our homeland.
Greetings with prayer
Your Pastor,
Fr. Roman
---
Izajasz 9,1 :"Naród kroczący w ciemnościach
ujrzał światłość wielką;
nad mieszkańcami kraju mroków
światło zabłysło.
2 Pomnożyłeś radość,
zwiększyłeś wesele.
Rozradowali się przed Tobą"
W każde Boże Narodzenie we Mszy świętej o północy czytamy kilka wersetów z 9 rozdziału księgi Izajasza : o Narodzie kroczącym w ciemności .Myślę ,że ten fragment tak bardzo jest wymowny do naszej rzeczywistości pandemii ,w której obecnie znajdujemy się . Kiedy nie widzimy twarzy zasłanianych na codzień maskami nie możemy podać dłoni ,uścisnąć się .Kiedy drugi człowiek może być dla nas potencjalnym źródłem choroby oraz kiedy doświadczamy restrykcji i wielu problemów z tym związanych. Jak każdy tudny czas jest też on okazją do poświęcenia i czynienia dobra oraz dzielenia się sobą , swoimi talentami , finansami z tymi którzy są w potrzebie .
W mieście gdzie się urodziłem popularne jest takie powiedzenie : "całuję ręce " . Z wdzięczności całuję ręce tym , którzy próbują dać trochę światła i nadziei wszystkim chorym , walczącym o życie , wszystkim potrzebującym . Tym którzy ryzykując sobą spalają się do końca. Którzy w ciemności pandemii widzą światło i niosą Nadzieję że to się kiedyś skończy .
W te jakże inne święta Bożego Narodzenia, kochani Parafianie i Goście przyjmijcie najserdeczniejsze życzenia : spotkania się z Nowonarodzonym, zdrowia duszy i ciała , światła Nadziei jaką daje nam Jezus. Aby mimo nocy Dziecię Jezus zwiększyło naszą radość i wesele abyśmy mogli dzielić się sobą i rozradować ,że doczekaliśmy kolejnego Bożego Narodzenia . Nadziei, Pogody ducha i optymizmu
I tak po prostu szczęścia dla was, waszych rodzin i naszej Ojczyzny.
Pozdrawiam z modlitwą
Wasz Proboszcz Roman

Due to space limitations of 33% capacity of the church building (about 180 people) and for safety of all Holy Mass participants this year schedule will be as follows:
Christmas Eve – December 24th 2020 – 4 pm Family Mass in English
Christmas Eve – December 24th 2020 – 10 pm Holy Mass in English
Christmas Day – December 25th 2020 – Midnight Mass 12am in Polish
Christmas Day – December 25th 2020 – 9 am Holy Mass in English
Christmas Day – December 25th 2020 – 11 am Holy Mass in Polish
Sign up for masses is required!
We would like you to enter the church from the courtyard (by the school) and check in with our usher. As expected masks must be worn all through the mass covering the nose as well. Every other pew is blocked off for further social distancing requirement. Holy communion will be distributed walking the middle aisle then spreading left and right side by the railing 6 feet apart between people, there are markings to refer to.
Holy communion reception on the hand is recommended.
IMPORTANT ANNOUNCEMENT!
ANOTHER CHANGE, but GOOD NEWS
From the Diocese of Rochester:
As you are aware, the U.S. Supreme Court last week issued a temporary injunction barring enforcement of Governor Cuomo's executive order regarding the head-count capacity restrictions on religious gatherings in areas of high COVID-19 incidence. This relief is granted pending further action by the Court of Appeals for the Second Circuit.
After consultation with the New York State Catholic Conference and our legal counsel, it is the collective opinion that our parishes can have the following capacity restrictions in your local area:
In a "Red Zone": 25 percent of maximum capacity
In an "Orange Zone": 33 percent of maximum capacity
In a "Yellow Zone" and "No Zone": 50 percent of maximum capacity
We can have NORMAL operation of weekend masses since our typical head count does not come close to the limit.
Of course social distancing and masks are a must!
Thank you!

Registration for religious education classes, first reconciliation & communion classes, and confirmation sessions are now due.
Forms are available below – click on the icon –  on the bulletin boards, will be mailed or emailed upon request.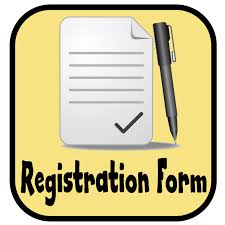 FF Registration 2020-2021
Please see the bulletin for additional details or contact Pam Moore

pdaskawicz@yahoo.com
with questions regarding faith formation programs.
---
---
*June 6th, 2020 Important Announcement*
To all our dear parishioners:
Recent changes in phase II opened the churches to its 25% capacity.
Our St. Stanislaus Kostka Church can hold over 700 people, but taking into consideration placements in
regards to social distancing / amount of pews, rows – it has been decided that 80 families are welcome for
Saturday Holy Mass at 4pm, Sunday Holy Mass at 9am in English and 11am in Polish.
We are required to apply all the measures such as sanitizers, masks and distance between families.
Blessings,
Fr. Roman
We are eagerly awaiting to see you all at Holy Masses, but your health is at most priority!
---
St Stanislaus Kostka Rochester NY set up YouTube Channel to help wider audience join in prayer!
Click on the icon or follow the link https://www.youtube.com/channel/UCuHemE0-CsHYU97qdN6HJ9g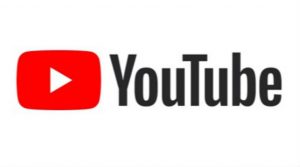 Parish Office will be working on very limited basis. Hours and staffing is affected by the recent developments due to fast changing restrictions in order to stop the spread of the Covid-19 virus. 
Fr. Roman can be reached directly in case of immediate emergency via email:
fr.roman.caly@dor.org or cell phone (585) 705-7142.
Any administrative / secretarial questions can be directed to
magdalena.wnuk@dor.org or via office phone number Tuesday – Friday 9am to 1pm @ 585 467-3068
---

Mission Statement
St. Stanislaus  Kostka Parish is a community dedicated to proclaiming the Gospel of Jesus Christ as taught by the Roman Catholic Church through the Word, Sacraments and Service while preserving and sharing the cultural roots of the Parish.
---